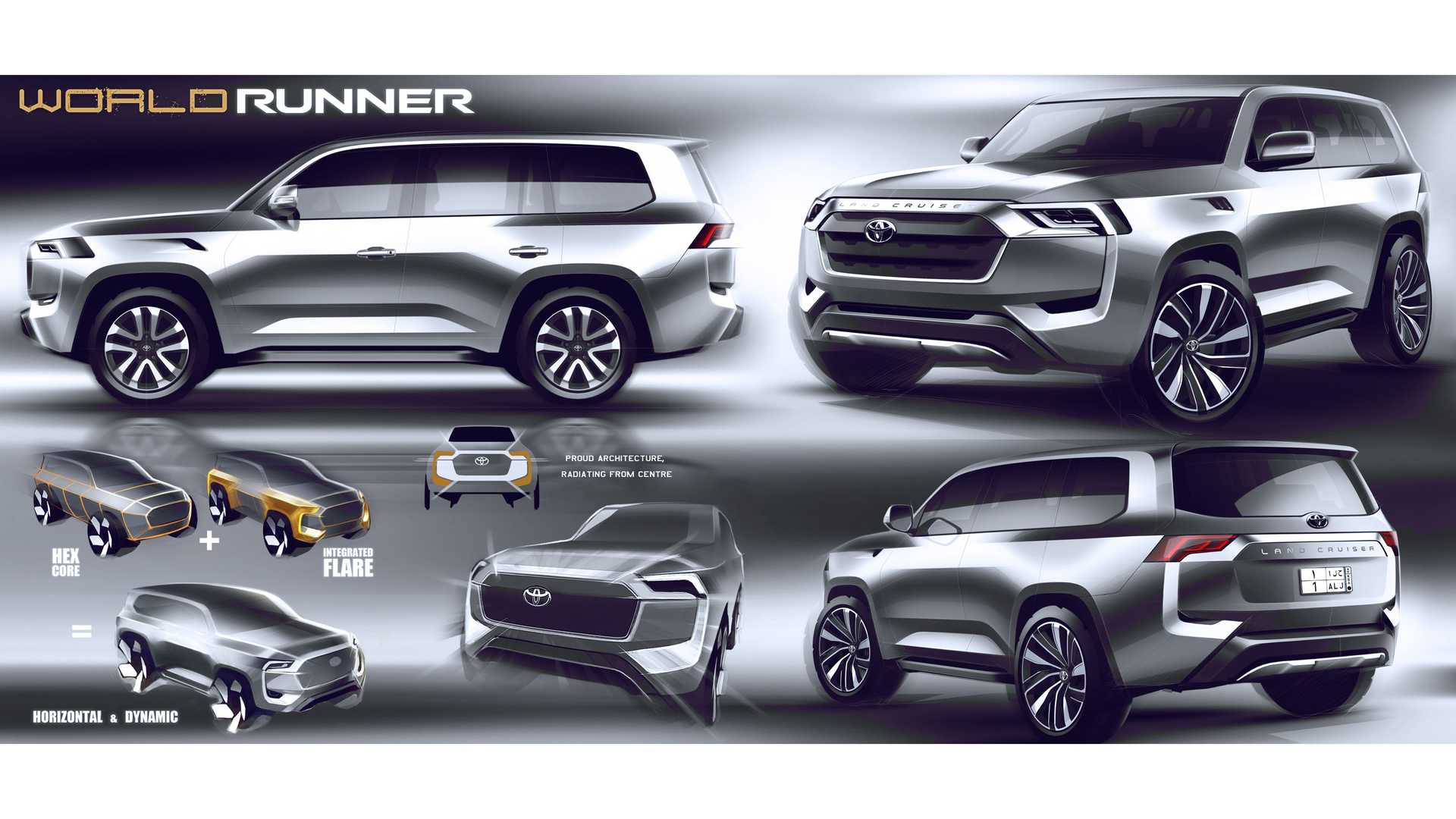 Before arriving at the final version of the model, many sketches and sketches are created. Such initial developments of the new generation of the Land Cruiser SUV, which debuted in June this year, were shown by Toyota.
All ideas are worthy of attention. They are made in a single direction - to make the model more modern, while maintaining a recognizable image. The most spectacular project can be called HEX-Y. It stands quite apart from the other sketches. However, it is almost impossible to recognize a cult SUV in this model. Perhaps it was for this reason that the design option was abandoned.
Its body has received angularly chopped edges that give futurism. He also got a Lexus-style grille, original optics with four-point LEDs, more powerful wheel arches and X-spoke wheels.